Gameplay was designed to be fluid and fast and adjustable to your preferences.
This is the basic gameplay cheatsheet (in the game under 'Help') :
And here's a picture of the in-Game Interface cheatsheet :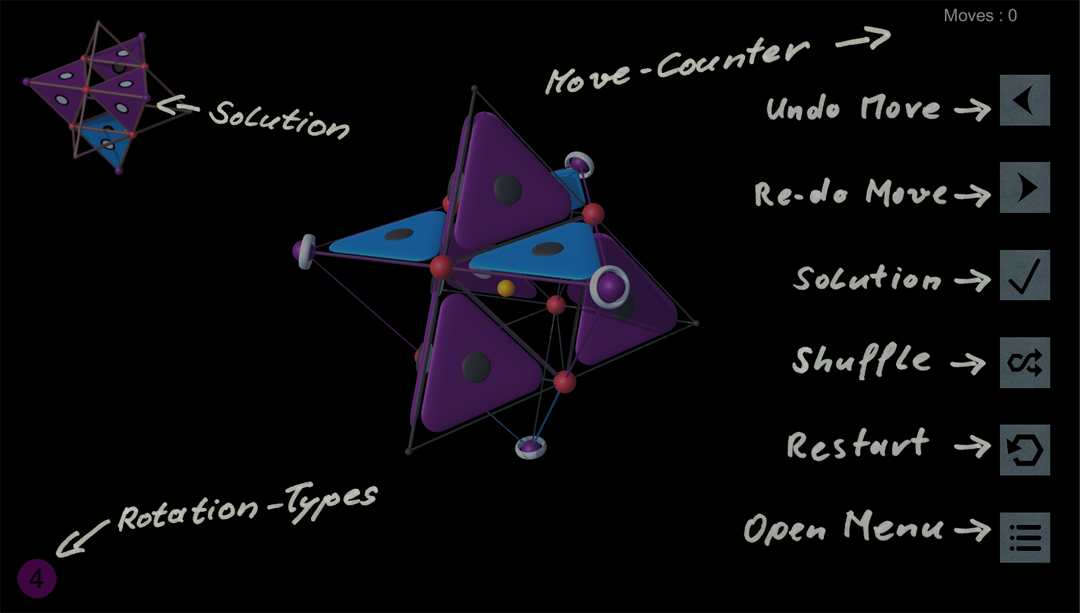 There are also double tap functions assigned to the buttons :
Left / Right arrow : move all the way back / forward.
Solution button as explained in the tutorial, return to play = double tap.
Shuffle button double tap goes to previous puzzle.
Note that the filter you could have set in the puzzle-menu is active.
E.g. if you chose to only select only puzzles with two colors and faces on, then this button will go through that selection. It's a convenient way of browsing through a certain type of puzzle.
Restart : Same as the shuffle, but going to the next puzzle instead.